We are a true licensed Martial Arts School, not a daycare, and as such we are not in the supervision and care business but rather, the talent and skill business. Our transportation company picks up from area elementary, middle, and high schools, and drops them off at our martial arts facility. Parents may also choose to drop their children off or arrange for other means of transportation to our martial arts facility no earlier than 3:00 pm.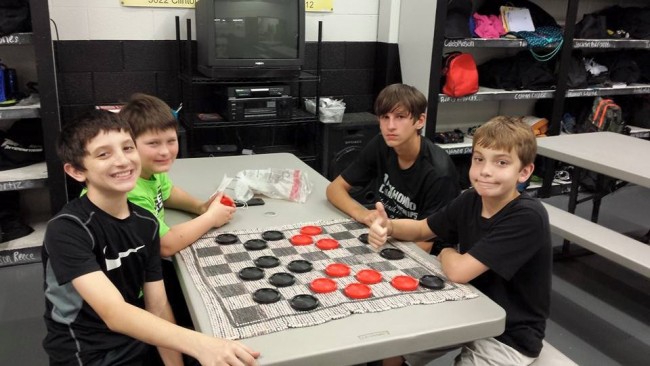 We are in the talent and skill business not the supervision and care business. The only reason to use our program is to learn the Martial Arts and its tenants that we teach. We develop Honor, Courtesy, Integrity, Perseverance, Self Control, Courage, and Community through earning Belt Ranks found nowhere else. This stuff really does carry over into their school work and home.
This is a week-to-week program provided as a constructive alternative to daycare, extended day at school and babysitting or latch-key. We have no contracts. There is no extra charge for in-service days when the children are out of school all day. You may drop off as early as 7:15am and pick up as late as 5:45pm.
We have physical games on each mat before and after class with one Quiet Room for board games and optional homework before and after class. We are a Licensed Martial Arts School and not a daycare or a tutor. Children may eat a snack before class. Class is from 3:45-4:45 for elementary school students and 4:15-5:15 for middle and high school students. You may pick up your child after their class has ended or until 5:45pm on the way home from work instead of daycare.